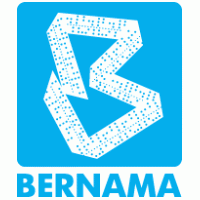 By Harizah Hanim Mohamed and Nur Laila Rahmat
KUALA LUMPUR, June 7 (Bernama) — The Bumiputera Agenda Steering Unit (Teraju) in the Prime Minister's Department will soon step up collaboration with the Malaysian Global Innovation and Creative Centre (MaGIC) to help young innovative Bumiputera entrepreneurs market their products and expand offshore.
Director of Economic Corridors Programme Bestari Abrar Nasiruddin said Teraju will use MAGIC's innovation centre facility to train winners of the Bumiputra New Entrepreneurs Starting Scheme or SUPERB.
"We are identifying programmes and activities which will give rise to opportunities for young Bumiputeras to venture into international markets," he told Bernama.
He said young Bumiputeras would be able to see their dreams becoming a reality through SUPERB and with the RM30 million grant from the government this year.
Abrar said 13 winners received a grant of RM6.2 million in the first phase of the scheme while no grant has been determined yet for the second phase.
However, Bestari Abrar expected the grant for the second phase, which would cover several sectors, to match that of the first.
However, the highest participation was noted from the information communication and technology (ICT), agriculture and engineering sectors, he said.
"The participation differs according to geographical location. Participation from the central zone came mainly from the ICT sector, east coast more towards agriculture and engineering," he explained.
The Superb scheme is a collaboration with government agencies, such as Cradle Fund, Malaysian Technology Development Corporation, MyCreative Ventures, Malaysia Venture Capital Management Bhd, Kumpulan Modal Perdana and Multimedia Development Corporation.
The three-year RM100 million SUPERB provides grants for applicants who come up with viable business ideas.
— BERNAMA