TikTok is not just a platform for entertaining dances or interesting trends. It is becoming a platform where Gen Z are flocking to for news. A survey of more than 1,000 consumers by CM Group late last year found that 23% of Gen Z shares news and information on TikTok, twice that of any other generation. While Facebook, Instagram, and Twitter might be common platforms for politicians to engage with audiences, TikTok seems to also be a rising platform politicians are starting to experiement on. Some politicians that are active on TikTok include Malaysia's finance minister Tengku Zafrul Aziz and health minister Khairy Jamaluddin as well as Singapore's DPM and finance minister Lawrence Wong and health minister Ong Ye Kung. Malaysia's member of parliament Syed Saddiq also has a presence on TikTok.
These politicians frequently update their TikTok accounts and the types of videos include breaking down current affairs, PSAs, and a behind-the-scenes look into what life is like as a minister. With TikTok gaining the attention of politicians, MARKETING-INTERACTIVE reached out to industry players to find out what steps politicians can take to ensure their content is engaging and how they can navigate the platform effectively.
Sunny Johar, director, digital strategy, KRDS Singapore, said TikTok as a platform offers a twofold opportunity to politicians. First and foremost, it can be a great platform to promote awareness amongst the youth of Singapore regarding key causes that impacts the society. "When people think of TikTok, they predominantly tend to think of it as a dance-trend compilation. However, TikTok has evolved far beyond that. We've seen a lot of Gen Zs, even outside of Asia, share content around promoting causes, particularly sustainability and even trending issues such as the recent Roe v. Wade in the United States," Johar said.
Secondly,TikTok is an avenue for public figures to get more personal with digital audiences.
Whilst it's great to show content around their work lives, politicians shouldn't hesitate to show more of their life outside of work. According to Johar, TikTok has emerged as a platform where there is as much a place for authentic, raw, self-shot content as there is for aesthetic, curated content. "Sharing content that is personal, yet relatable to the lives of Singaporeans would go a long way. This could include sharing the recipe for a dish they enjoy cooking over the weekends or even how they take their morning kopi," she said. As trends also dominate TikTok, politicians could create more interesting content by hopping on a few relevant ones, especially those that allow them to also add witty commentary to trending audios," she explained.
Another tip would be to create content for TikTok that is unique to the platform. Whilst Instagram Reels and TikTok are often used interchangeably given the similarity in format, the nuances need to be noticed. Moreover, the trends on each platform are not always overlapping, and the styles of content that trend on each platform tend to deviate, said Johar.
For example, Reels content still focuses a little more on vlogs and aesthetic content, whilst TikTok has evolved towards slightly more authentic and raw content.
For those who are unfamiliar with TikTok, the app has a "For You" page which features a series of videos curated by TikTok's algorithm based on the user's interests. This is based on a user's interactions with the content, types of accounts they follow as well as the types of videos they have liked or shared, among others.
According to Said Bani, founder and owner of bz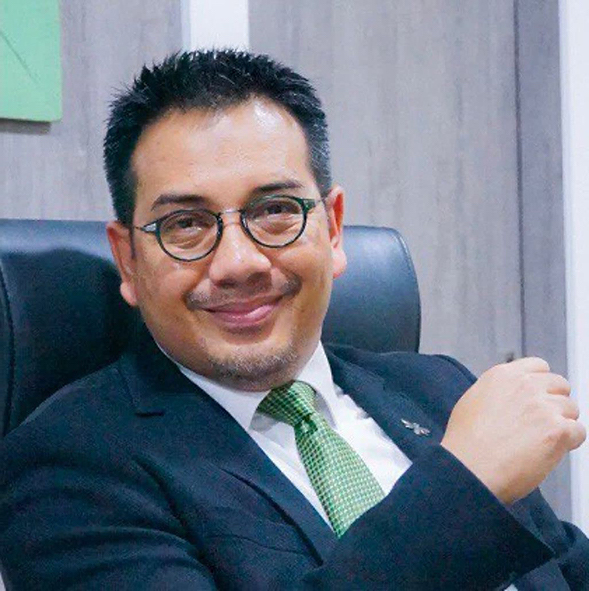 Bee Consult, the algorithm on the platform converts the information into "echo chambers of like-minded users which frame and reinforce shared narratives". "For this reason, we now see politicians jumping on the TikTok bandwagon, mainly due to its ability to reinforce confirmation bias and create political echo chambers," he said.
Bani added that TikTok now influences how political information is shared, as well as how the younger generation can be influenced and their political identities shaped. According to statistics from data.ai, formerly known as App Annie, TikTok was the most downloaded app on iOS and Google Play in Malaysia during the last 30 days as of 23 July.
When producing appealing content for TikTok audiences, Bani said politicians should never do so at the expense of good taste. "Yes, you do want to keep it real and natural, without the stiffness of scripted dialogue, but you still need to maintain a certain decorum since whatever you post may be viralised among users or worst still, become the source of parodies that will be permanently available online," he said.
Hence, it is extremely important to have a social media strategy in place with clearly-stated objectives that will guide the content, format and frequency of postings, keeping the content relevant and thoughtful. "In the excitement of jumping on the bandwagon of today's trends and attracting followers and amassing views, the rudiments of messaging and reinforcing your personal brand attributes should never be compromised," he said.
Citing an example of what a good TikTok looks like, Bani used the example of a series of light-hearted videos done in collaboration among local politicians from different parties towards the end of 2020. One video touched on the topic of being a good husband while another addressed the issue of domestic abuse and shared responsibility, both of which he said are important topics in the country.
"More importantly, the videos celebrated friendships and diversity, something quite unheard of in Malaysian politics with politicians who hail from different parties, different races, and different genders coming together, giving hope to Malaysians for a better future despite the adversities," he explained.
In addition to showing unity, TikTok is also a great platform for politicians to help break down issues into layman terms, similar to what the ministers in Singapore and Malaysia are already currently doing. When it comes to the type of content to create, Syed Mohammed Idid, PLUS Malaysia's head of corporate communications, said having animated infographics to draw attention, and inserting relevant iconic visuals that audiences can relate to can help create more compelling engagement. TikTok PSAs also help in debunking misinformation.
While TikTok might offer a raw, behind-the-scenes look into the lives of politicians, their approach towards this platform also shouldn't be haphazard. Instead, politicians should plan their content carefully and craft their messages to be authentic, honest, clear and crisp. It is also important to time subtitles to ensure users can read the points that the politicians are trying to make. Syed added:
Project calmness and deliver with poise and cool confidence. Don't speak politician; speak like how you would to people you care most, such as family and friends, and exude a positive demeanour to attract attention to your TikTok.
Tips to keep your TikTok content fresh
Clearly,  TikTok is becoming a formidable force in the marketing and political scene and by ignoring it, brands and national politicians risk losing the ability to communicate with new audiences. Rafizah Amran, deputy chief communication and marketing officer of Prasarana, offered up some ways to stay relevant and engage Gen Z. For example, with TikTok primarily being used by the younger generation, brands should keep their language simple, post frequently, and use the reactions to determine what the audience is interested in.
1. Trendjack to keep your content fresh: Use trends helps to draw attention to an issue or policy that you are advocating to draw an audience that would otherwise ignore it.
2. Be picky about which trends or current events you want to exploit: Don't misalign or misrepresent your values just to get more "likes". Examine the trends to see if they can be used to convey what you really want to say. Most importantly, trendjacking must be timely. Trends have a very short lifespan.
3. Leverage the power of hashtags: They aid in the curation of your channel and allows your content to reach those who are interested in a specific topic.
4. Respect your audience: They can tell if you are uninterested in them. While you are not required to physically manage your TikTok account, you should participate in the messaging and content creation processes. Ultimately you are conversing with someone. The entertaining videos and dance routines are simply the currency it trades in.