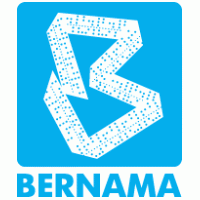 KUCHING, Nov 10 (Bernama) — More Bumiputera individuals from Sarawak are urged to enroll and participate in the Bumiputera Startup Entrepreneurs Scheme (Superb), launched by Prime Minister Datuk Seri Najib Tun Razak in January this year.
Senior director of the Unit Peneraju Agenda Bumiputera (Peneraju) Megat M. Yatim Megat Hamid said the scheme was Teraju's latest initiative to assist promising Bumiputera individuals or start-up companies to receive a possible grant up to RM500,000 through their innovative and creative business ideas.
"Not only do we want more participation from Sarawak Bumiptera individuals but we also want to see winners from Sarawak in the coming series of the scheme," he said at a press conference here today.
Megat M. Yatim said the government had allocated RM100 million under the Superb programme for three years to help creative and innovative young Bumiputera entrepreneurs find their footing.
He said RM30 million had been put aside for the first year alone.
"The Superb programme has selected 13 winners as grant recipients in Series 1 with a total grant of RM6.5 million and 15 winners for Series 2 with a total grant of RM7.5 million," he said.
Megat M. Yaim said the winners of the third series had already been chosen and would be announced too, adding that there was no winner from Sarawak in all the three series.
He said the number of participants from Sarawak had been declining with only eight persons enrolled in the third series, 20 in the second series and 37 in the first series.
Hence, he urged more Bumiputera individuals from Sarawak to enroll for the fourth series which was now open for online registration on www.teraju.gov.my.
Megat M. Yatim said there had been good response from Bumiputera individuals in Sabah which had so far produced three winners.
To further promote the programme, he said the series' BizPitch Road Tour would see Superb touring five selected locations through Teraju@Korridor and to ensure on-ground reach to the public and shortlisted participants.
— BERNAMA