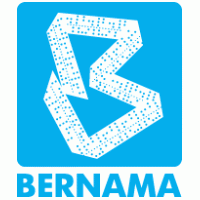 SHAH ALAM, Sept 14 (Bernama) — The measures announced Saturday by Prime Minister Datuk Seri Najib Tun Razak to empower the economy of the Bumiputeras have been hailed for their more focused and targeted approach to dealing with the Bumiputeras' problems.
Bumiputera Agenda Steering Unit (TERAJU) Chief Executive Officer (CEO) Husni Salleh said the measures, which emphasise expanding and strengthening existing Bumiputera-related agencies, meet the aspirations of Bumiputeras of all levels.
"We at TERAJU welcome the Prime Minister's call, and we will strive for better implementation than before," he told reporters on the sidelines of the Bumiputera Economic Empowerment event here Saturday.
On the move by Skim Jejak Jaya Bumiputera into Ekuiti Nasional Bhd's (EKUINAS) jurisdiction, Husni said it is a strategic plan that allows TERAJU to formulate initiatives and new programmes, and to more efficiently monitor Bumiputera-related programmes nationwide.
Meanwhile, Multimedia Development Corporation (MDeC) CEO Badlisham Ghazali said the introduction of the Bumiputera New Entrepreneurs Starting Scheme (SUPERB) will give more opportunities for Bumiputera entrepreneurs, especially from the technology sector.
"The funds available today seem quite narrow. SUPERB will provide opportunities for more Bumiputera entrepreneurs to succeed.
"They definitely should strive for success, and not just rely on these funds alone, but this scheme definitely expands their opportunities," he said. — BERNAMA