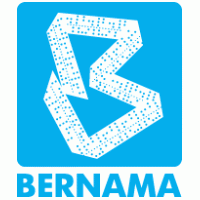 KUCHING, March 12 (Bernama) — The Multimedia Development Corporation (MDec) today launched the national campaign #YOUCANDUIT, calling for Malaysians to start making money online through digital platforms.
The campaign was simultaneously launched with the Malaysia Inklusif Negara Digital (MINDA) programme here today.
MDec chief executive officer Datuk Yasmin Mahmood said #YOUCANDUIT hoped to improve the livelihood of the B40 group (Bottom 40) per cent household with income less than RM4,000) and inspiring digital entreprenuership among Technical Vocational Education and Training (TVET) students as well as micro entrepreneurs.
"In this day and age of digital economy there are countless income generating opportunities to be had online and we have been working diligently to create paths to success for the rakyat.
"With this campaign MDec is reaching out to the B40s, TVET students and micro entrepreneurs and we are telling them to get online and grab those opportunities because of #YOUCANDUIT," she said.
Prime Minister Datuk Seri Najib Tun Razak who visited the MDec booth, applauded the stellar achievement of the successful eUsahawan TVET students in Sarawak as well as successful participants from the eRezeki programme in Sarawak.
The Prime Minister also presented a mock key to the operator of the first eRezeki centre in Sarawak located in Kota Samarahan which will serve to guide and nurture the B40 group in their journey as digital workers.
Other than the eRezeki centre, Sarawak also has three eRezeki representatives located in Kuching Community College, Miri Community College and Mas Gading Community College.
— BERNAMA