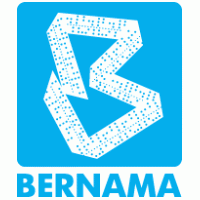 S'wak Banks On Entrepreneurial Devt To Spur Its Economy
Kuching: Sarawak has placed a strong emphasis on entrepreneurial development as one of the key initiatives to ensure that its economy remains strong and resilient, State Secretary Tan Sri Mohammad Morshidi Abdul Ghani said.
He said hence, the state government has been encouraging development of new businesses and nurturing entrepreneurship, in all fields of the economy, as well raising their quality and quantity.
Agriculture has long been the mainstay of Sarawak's economy, followed by timber and oil and gas industries, he said, adding that it was now moving into various industries.
"While Sarawak is blessed with abundance of natural resources, entrepreneurship is the key to our economy.
"The way forward for us towards a globalised economy is to invest in our human capital, especially in entrepreneurship development," he said at the soft launch of the Gathering of Rising Entrepreneurs, Act Together 2016 (GREAT 2016) programme here Friday.
It was jointly launched by Mohammad Morshidi and Treasury secretary-general Tan Sri Dr. Mohd Irwan Serigar Abdullah, who is also Malaysian Global Innovation & Creativity Centre (MaGIC) chairman.
GREAT 2016, slated for April 2-3 at the Borneo Convention Centre Kuching, is scheduled to be officiated by Prime Minister Datuk Seri Mohd Najib Tun Razak on April 3.
Morshidi said Sarawak even has a department tasked with entrepreneurship and a ministry overseeing the development of small and medium enterprise entrepreneurs.
He said Sarawakian entrepreneurs needed to explore markets beyond their shore to widen their network, increase their personal net worth and social wealth, and create jobs locally.
"There are tremendous opportunities within our reach, provided we are willing to widen our horizon," he added.
Morshidi said that the construction of the 1,089km Pan Borneo Highway would unfurl new business opportunities, economic activities and connectivity as well as widen access to all places.
On GREAT 2016, he said the Sarawak government gave its full support as the event would enable Sarawakian entrepreneurs to discover new opportunities, learn more about funding and empower themselves. – Bernama