Mohd Said Bani C.M. Din | Managing Director
Bani, is the founder and owner of bzBee and has been providing consultancy services in marketing & communications, commercial and legal matters for a number of years. His areas of specialisation include multimedia-telecommunications, broadcast and the entertainment industries. He has more than 20 years' experience in communications and media related services, broadcast advisory services, entertainment and artiste management.
His experience and skill-sets also extend to International / Cross-Border Commercial Advisory & Negotiations, Diplomatic Services, Project Management, Human Resources, Strategy & Business Development and Dispute Settlement.
Bani holds an Honours Degree in Law from the United Kingdom and went on to do his Solicitors Finals.
our team
[wptabs] [wptabtitle]client servicing[/wptabtitle][wptabcontent]

Ruziah
Director

Zalina
Director

Rohila
Senior Manager, MD Officer

Michael
Associate Director

Felicia
Associate Director

Shazlan
Manager

Syukri
Manager

Zainisah
Accounts

Umie Yustina
HR & Admin

Zaim Izkandar
Assistant Manager

Noreena
Senior Executive

Alia
Executive

Farah Ainnura
Executive

Zuraidah
Receptionist & Admin
[/wptabcontent] [wptabtitle]media monitoring[/wptabtitle][wptabcontent]

Juwarina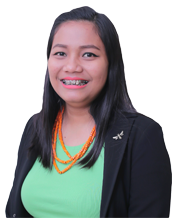 ExecutiveSyima
Executive

Farah
Manager
[/wptabcontent] [wptabtitle]project advisor & coordinators[/wptabtitle][wptabcontent]

Molina
Senior Advisor

Normanis
Consultant
[/wptabcontent] [wptabtitle]interior design & creative[/wptabtitle][wptabcontent]

Rosidah
Director

Radin Wazir
Executive

Shafiq
Executive
[/wptabcontent] [/wptabs]