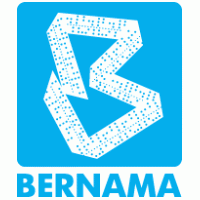 KUALA LUMPUR, Dec 18 (Bernama) — Malaysia Debt Ventures Bhd (MDV) has allocated RM200 million financing to support small and medium enterprises in new growth sectors.
The sectors include nanotechnology, advanced materials, robotics, electrical and electronics, as well as, maintenance repair and overhaul.
MDV Chairman Tan Sri Zarinah Anwar said MDV had disbursed over RM8.8 billion financing to over 700 technology projects undertaken by SMEs.
"We see significant opportunities for SMEs in these high-growth areas that would enable MDV to expand our financing scope to enhance value and create employment opportunities in various industries," she said after launching MDV's new corporate strategy here today.
Zarinah said MDV's financing would assist SMEs who were unable to secure funding from banks because of the high risk nature of their business.
"This is where we step in to help the entrepreneurs and once they are successful, they would be able to secure funding from the banks.
"We will also assist new companies embarking in new businesses," she said, adding that there were companies that achieved considerable success locally and internationally.
"There are thousands of companies listed on Bursa Malaysia and some like Platinum Nanochem is listed on the London-based Alternative Investment Market while MOL Global is traded on NASDAQ in New York," she said.
In conjunction with the launch, MDV entered into a collaboration agreement via the exchange of agreement with Unit Peneraju Agenda Bumiputra, to carry out the Initial Start Up Bumiputera Entrepreneurship Programme to create a pipeline of quality and sustainable entrepreneurs who can contribute to growth and catalyse job creation.
MDV also exchanged an agreement with the Malaysian Global Innovation & Creative Centre (MaGIC) in relation to its investment of US$3 million in MaGIC Cerebro project which will be managed by 500 start-ups.