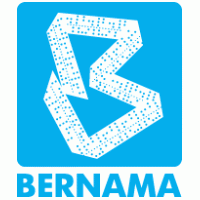 February 05, 2013 15:48 PM
JOHOR BAHARU, Feb 5 (Bernama) — Iskandar Malaysia development region is expected to attract RM15 billion to RM21 billion in domestic and foreign investments this year.
Iskandar Regional Development Authority (IRDA) chief executive Datuk Ismail Ibrahim said the investment target represented part of IRDA's key performance indicator (KPI).
"Our KPI target this year is to bring in investments of between RM15 billion and RM21 billion," he said to reporters in conjunction with the launch of Jejak Teraju Iskandar Malaysia at the Persada Johor International Convention Centre here Tuesday.
Since its launch in 2006 and up to Dec 31, 2012, Iskandar Malaysia has successfully attracted investments totalling RM106.31 billion from local and foreign companies.
He said 63 per cent of the investments received was from local companies while 37 per cent was from foreign firms.
On Singapore Prime Minister Lee Hsien Loong's visit to Iskandar Malaysia on Feb 18, Ismail said he was informed of the visit which is the first by a high-ranking official from Singapore.
The official announcement will be made by the Prime Minister's Department.
Lee is expected to be in Iskandar Malaysia to officiate the development of the Wellness Township project, one of the iconic projects to be jointly developed by Khazanah Nasional and Temasek Holdings.
Ismail said the Singapore prime minister's visit represents a clear sign on the huge and healthy potential of Iskandar Malaysia.
Recently, Iskandar Malaysia, which spans 2,217 sq km, has received increased investments from Singaporean companies such as the RM3 billion integrated eco-friendly tech park by Ascendas, under a joint venture with local developer UEM Land.
Apart from that, Singapore billionaire Peter Lim will also invest RM3 billion to build an 'Auto City' in Nusajaya, with Formula One track facilities, also on a joint venture with UEM Land.
Singaporean investors are also involved in buying properties in Iskandar Malaysia.
— BERNAMA