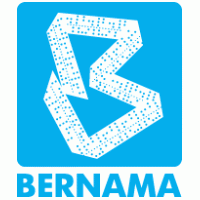 KUALA LUMPUR, Dec 3 (Bernama) — The need for government-linked companies (GLCs) to prepare a comprehensive plan to assist Bumiputera companies is among seven initiatives that should be implemented in near term in support of the implementation of the Bumiputera Economic Empowerment Agenda.
Outlining the seven initiatives, Umno deputy president Tan Sri Muhyiddin Yassin said GLCs should also list opportunities that could be seized by Bumiputera companies, apart from submitting periodical performance reports to the Bumiputera Economic Council.
He said this was in line with the Key Performance Indicators (KPI) prescribed for GLC chief executive officers under the Bumiputera Economic Agenda.
The construction of more vocational training colleges should be expedited to meet the growing demand of Bumiputera students in pursuing vocational training, he said when simultaneously opening the general assemblies of the Umno Wanita, Youth and Puteri movements in conjunction with the 2013 Umno General Assembly at the Putra World Trade Centre (PWTC), here Tuesday night.
"This is in line with efforts to produce more skilled Bumiputera workers to cater to market needs and high-income economy," said.
Muhyiddin, who is also deputy prime minister, said the government should redouble its efforts to produce more Malay and Bumiputera professionals in various fields.
"To date, the government has succeeded in raising the number of Malay and Bumiputera professionals through training schemes and higher education to churn out up to between 40 and 50 per cent Malay and Bumiputera professionals among doctors, dentists, veterinary doctors, engineers and surveyors.
"This effort should be continued in all professional fields to reflect the racial composition of the country," he said.
Muhyiddin said Malay and Bumiputera businessmen and traders should improve their competitiveness and be willing to adapt to the market-friendly business environment.
"Hence, they must accept the principles of transparency and competition to enable them to enjoy government support and seize the opportunities available," he said, adding leakages and wastage should be plugged to enhance the effectiveness of efforts to help them.
Other initiatives outlined by Muhyiddin included continuing efforts to develop assets belonging to the Malays and Bumiputera to further strengthen their economic progress.
He also stressed on the importance of implementing more programmes to generate income, especially in rural and urban poor areas, to offset the high cost of living.
The deputy prime minister said the government should expand agro-based industries through various forms of support such as capital and training, by empowering small and medium-scale industries, and helping small business owners, farmers and fishermen.
"Agencies provide financing should ease loan processing for qualified Bumiputera entrepreneurs and traders," he said, adding that local authorities should facilitate licensing of small businesses.
As such, he urged Wanita Umno, Youth and Puteri wings, particularly their economic bureaus, to cooperate with relevant government agencies to pioneer efforts to help raise the income of Bumiputera entrepreneurs and traders.
Muhyiddin also wanted the Affordable Housing Scheme to be extended, apart from introducing affordable house rental scheme in an effort to improve the well-being of Bumiputera living in cities.
— BERNAMA