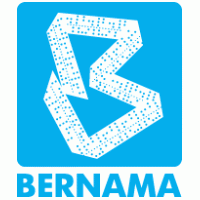 KUALA TERENGGANU, Jan 22 (Bernama) — The United States of America (US) will follow three other developed countries which have recognised the effectiveness of the model on economic growth and distribution adopted by Malaysia through the New Economic Policy (NEP) to create equality among all races.
Bumiputera Economic Council member, Datuk Dr Norraesah Mohamad, who is responsible for matters on implementation of policy to empower the Malays and bumiputera, said US President Barack Obama adopted a policy which was declared last Dec 4 to create equality in income and distribution of the country's wealth.
She said developed countries like China, Finland and Sweden had adopted the policy and proven its effectiveness.
"The objective of the policy by Obama is the same as NEP, only he did not call it the new economic policy," she told reporters after a talk programme jointly organised by the Terengganu Malay Chambers of Commerce and Industry (DPPMT), the State Government Backbenchers Club and the Peninsular Malay Students Federation (GPMS) here Wednesday.
Norraesah, who is MyEG Services Berhad chairman, said the policy was aimed at providing economic equality for all races in the country.
However, she said, NEP no longer existed, but efforts continued to be made to enhance bumiputera economy, like the agenda on empowering bumiputera economy that was announced by Prime Minister Datuk Seri Najib Tun Razak on Sept 14 last year.
The model was introduced, just like NEP, to empower the economy of the Malays and bumiputera, she added.
— BERNAMA