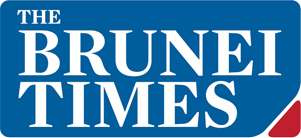 DATUK Seri Najib Tun Razak said the setting up of the Blue Ocean Entrepreneurs Town di Borneo744, Bintawa, here will become the starting point for more such towns across the country in future.
The Prime Minister said Borneo744, the first entrepreneur town in the country would become a hub of creativity and innovation that brings together industry players under one roof to form a more creative working relationship.
"It will become the perfect place for networking, a place for the young generation to start a business to be more creative and innovative. "I hope I will be able to see (the existence of this place) during my visit in future. I want to see it for myself. I am confident of the future of the next generation of young entrepreneurs. We must step up the energy and the creativity," he said. He said this when announcing the establishment of the town during the launch of the Gathering of Rising Entrepreneurs, Act Together (GREAT) 2016 at the Borneo Convention Centre Kuching here on Sunday.
Najib also took time off from his busy schedule to launch the special comemorative exhibition on his late father, Tun Abdul Razak Hussein at The Spring shopping mall here yesterday. The gallery showcased some historic moments of Malaysia's second prime minister, visiting Sarawak in the 70s.