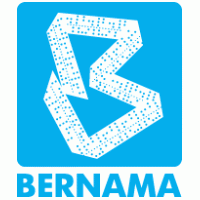 SHAH ALAM, Jan 22 (Bernama) — Bumiputeras need to involve themselves in business as well as in the skills and professional field to improve their proficiency in the economic sector for a bighter future, said Deputy Finance Minister Datuk Ahmad Maslan.
He said Bumiputeras, especially the Malays, must be prepared to face pressure from inflation and price hikes by increasing their income.
"As an example, the monthly salary of a school leaver with Sijil Pelajaran Malaysia (SPM) qualification is between RM800-RM900 but if they acquired skills training from the National Youth Skills Institute their pay can breach RM1,500 while they can earn over RM2,000 monthly if they receive training from the Advanced Technology Training Centre (ADTEC)," he said here Tuesday night.
He was speaking at the People's Forum: 'Ummah Disunity is a Disaster, What will happen? (Malapetaka Perpecahan Ummah Apa Sudahnya?) jointly organised by Umno Information Bureau, UMNO Overseas Club Alumni Welfare Bureau and Shah Alam Umno division.
Most of the grumblings on the price hike were voiced by the Malays, the majority of whom were still in the lower income bracket, he said.
He said the government had also announced a fund of RM700 million under TEKUN and another fund of RM300 million to Amanah Ikhtiar Malaysia to increase Bumiputera participation in the business field under the 2014 budget.
— BERNAMA